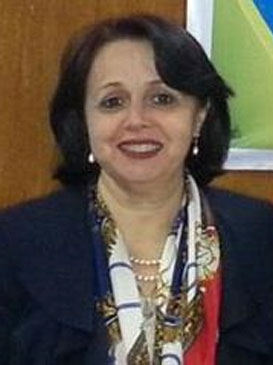 Fatma Ashour, RMEI President
C V
Dear RMEI Members and Colleagues,
Since its establishment in 1997, RMEI has maintained a vision of developing the Mediterranean Basin through networking, scientific and academic cooperation, fostering research and higher education training.
As you are aware, our activities have been slowed down since March 2020 because of the COVID-19 global pandemic. This has greatly affected our personal and professional lives as well as our communication together.
However, the coming new year is showing good potential for better conditions especially after trials for vaccine release.
Together we can compensate for the unusual year by following up on ongoing projects and motivating working groups to establish collaborative research.
Also, we would like to reinforce our ties with our members and listen to one another's ideas to help each other progress. Moreover, we intend to discuss all your thoughts and recommendations to reach RMEI goals for the growth of our beloved Mediterranean.
We need to increase cooperation, to share experiences and methods between members of the network.
This may be done through:
Continuous training for our students and summer schools

Acting as knowledge provider to stakeholders to bridge the gap between Research, Education and Industry.

Encouraging development in all fields within the Mediterranean such as sustainable and social development and gender equity.

Setting up awards for proposed themes to incentivize universities, students, researchers.
Finally, I'm confident that together we can strengthen our cooperation and overcome the challenges ahead.
Fatma Ashour, RMEI President